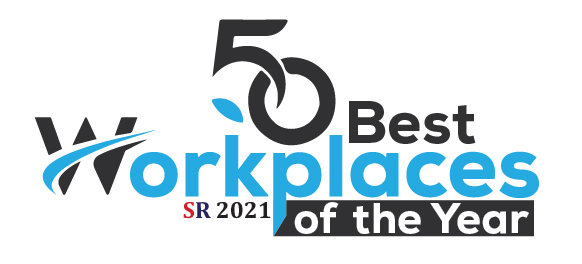 Your Home Sold Guaranteed/YHSGR announces that it has been named one of the top 50 best places to work in 2021.
Your Home Sold Guaranteed/YHSGR, the fastest-growing company in California, is happy to announce its inclusion on the list of "50 Best Workplaces of the Year 2021." Known for treating every situation with the utmost care and commitment to their customers, it is America's fastest growing real estate firm.
YHSGR embodies its vision "To Make a Positive Difference in People's Lives Through Second Mile Service, Innovative Systems, and Charitable Giving." It is a reputable real estate company dedicated to aiding clients throughout the process and aspires to elevate people's lives. YHSGR provides its employees with a 401(k) matching plan for retirement savings and health and welfare benefits extended to their spouses.
On speaking to the media, The CEO of YHSGR Rudy Lira Kusuma shared his thoughts and said,"We are proud to be named as America's "50 Best Workplaces of the Year 2021". If you're looking to buy or sell a home, Your Home Sold Guaranteed Realty is there for you every step of the way. You can count on knowledgeable agents with PERFORMANCE GUARANTEES that are ready to handle every situation, giving you the peace of mind that you made the perfect choice in a Real Estate Agent and Company!". He further added, "the agents that make YHSGR the best place to work, buy and sell real estate are proud members of the Quantum Leap System; the world's best system for helping buyers and sellers buy or sell the place they call home!".
Numerous YHSGR associates claim it is the most excellent and comfortable place to work because it feels like a second home. YHSGR offers its employees benefits comparable to those offered by Fortune 500 businesses, including the most comprehensive health and welfare plans available. Not only does the company care about its associates, but it also contributes to the local communities by donating a portion of its profits to numerous deserving charities, thus empowering the entire community.
Not only that, YHSGR has received numerous other accolades and recognitions, including being named one of America's 15th 'Top 100 Small Business Visionaries' for 2021. Additionally, the company has received the Best of Small Business Award and was recognized as an 'INC 500 Fastest-Growing Private Company in America' in 2016, 2017, 2018, 2019, and 2020. Additionally, it was recognized as Fastest-Growing Private Company by The Los Angeles Business Journal in 2017, 2018, and 2019 and a recipient of the 2019 'The Best of Small Business Awards SB 100' honoring America's Top 100 Small Business Visionaries.
To learn more visit: www.YourHomeSoldGuaranteed.com


ABOUT LETICIA ALMARO NICOLINI
Leticia, the founder of The Almaro Team, is leading her group to become Your Home Sold Guaranteed Realty, the top residential real estate brokerage due to our extensive market knowledge in Contra Costa County. Leticia has built the business strategy and development of The Almaro Team since its inception in 2015 as part of the sales groups in other brokerages and now with YHSGR since June 2021.