Tuesday, July 4, 2023 / by Emman Cristobal
3342 Woodside Lane, San Jose CA 95121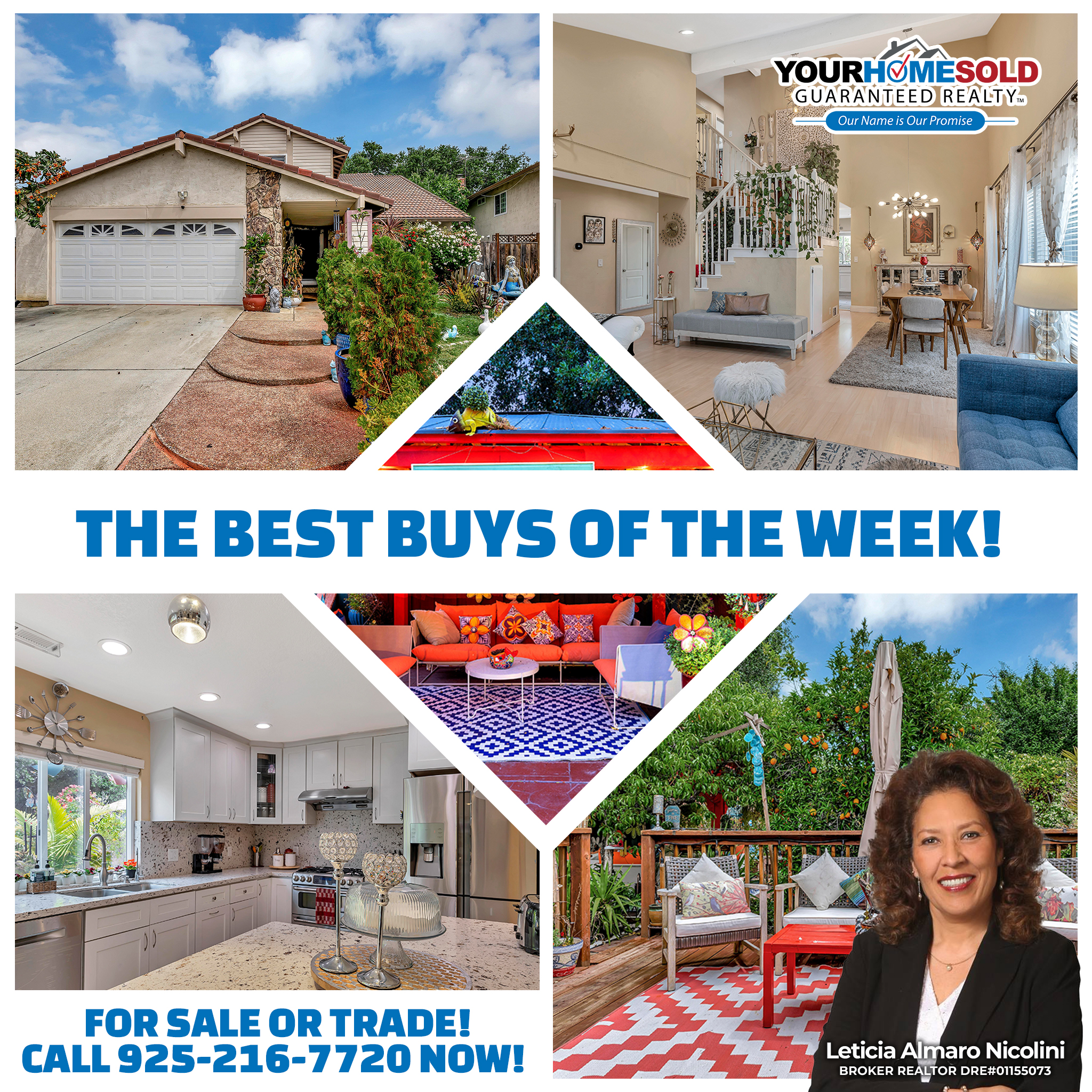 THE BEST BUY OF THE WEEK
FOR SALE OR TRADE!!
$2Welcome to 3342 Woodside Lane 95121. Contemporary, charming, well maintained 2 story home with 4 bedrooms and 2.5 bathrooms in a highly desirable neighborhood. Ready to move in. Cathedral ceiling with large, light filled open space living room and dining area. The ground floor bedroom is used as a TV room. Dual pane windows. Laminated floors throughout. Recessed lightings Ceiling fans, Granite kitchen counters. Stainless steel appliances. Breakfast bar. Fireplace is in the family room. Bathrooms and kitchen were remodeled. Patio door opens to a beautiful park-like garden. The remarkable calming retreat is perfect for entertaining with matured fruit trees and grape vines. Night lightings give this outdoor space a tropical feel you won't want to miss. Excellent schools, Minutes to gas stations, shopping mall, markets, fitness clubs, Target, fine dining restaurants and many more. Easy access to 101/680. A must see. For sale or TRADE!!
To discuss the sale of your home call Leticia 925-216-7720 & Start Packing!
For HOMES FOR SALE NOT ON ZILLOW, REDFIN, REALTOR OR MLS.
Message us or call 925-216-7720


5 BIG REASONS TO CALL LETICIA TO SELL YOUR HOME:
1.) WE HAVE BUYERS IN WAITING
We have 52,267 buyers in our database looking for a home in the area. It is likely that the buyer for your home is already in my database – Your home may already be sold!
2.) YOUR HOME WILL SELL FOR $17,500 MORE*
We sell our clients homes for an average of 3.5% more money compared to the average area agent. On a $500,000 home, that's an extra $17,500 more money in your pocket.
3.) YOUR HOME WILL SELL 3 TIMES FASTER
We sell our clients homes on average in only 29 days while the average area agent sells theirs in 87.9 days.
4.) WE SELL MORE HOMES
In fact, we sell over 20x more homes than your average agent. Because we sell so many more homes than our competitors, financially there are extra things we can do for you that other real estate agents and brokers don't offer: Your home will get far more exposure, Your home will be exposed to buyers in a much larger area nationally and internationally, Your home will sell fast and for top dollars because of our unique and exclusive consumer programs.
5) PROVEN EXPERIENCE... PROVEN RESULTS
Yes it is important to verify the professional abilities of an agent before you hire one to help you sell or buy a home.
Read what other local home owners have to say about our team - www.zillow.com/profile/LeticiaAlmaroNicolini
Don't get stuck owning two homes.

BUY THIS HOME AND I'LL BUY YOURS!* To discuss the sale of your home, Call Leticia Almaro Nicolini
at 925-216-7720 and Start Packing!
---